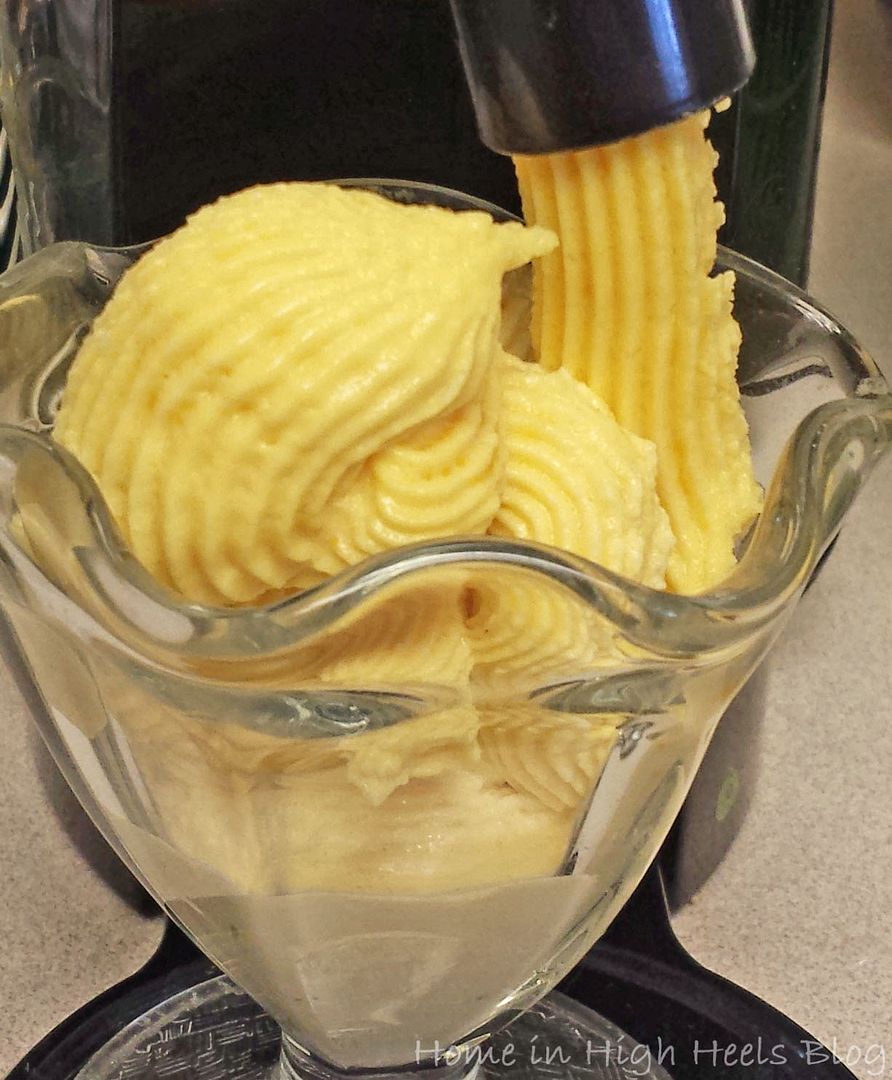 PR Sample. Not Sponsored.
When Big Boss Kitchens offered to let me try the new
Swirlio
I was intrigued- make my fruit taste like ice cream you say? Why yes, yes that does peak my interest!  For one thing, ice cream isn't exactly the healthiest dessert choice. Another positive is that growing up I was lactose intolerant so sometimes ice cream just doesn't sound good to me ya know? Plus the fact that there are only 3 steps- freeze, create, & clean! Who doesn't want less work? I came up with a new combo (not from the recipe booklet included but you can bet we'll be trying a whole lot of those recipes!) that uses frozen fresh mangoes & Cool Whip Free! Keep reading to check it out!